---
Media Newsroom
Press Mentions
Airdrop
Token Unlock
Kucoin Listing
Public Beta Launch
| | |
| --- | --- |
| Total Token Supply | ~300,000,000 |
| Ticker Symbol | COFI |
| Hard Cap On Raise | $15M USD |
| Airdrop Amount | 500 COFI |
Platform Mechanics
How The CoinFi Ecosystem Works
Bringing Wall Street Level Trading Intelligence To The Blockchain
---
CoinFi is the first decentralized market intelligence platform for crypto. It all starts with the CoinFi token.

Being a CoinFi token holder gives you access to CoinFi's cutting edge crypto financial intelligence through two primary channels: 1) financial media and 2) trading technology.
Cryptocurrency Financial Media
Research, Analysis, & Market Moving News
The media side of CoinFi's platform offers crypto research, analysis, and market moving news, overlaid on top of real-time price charts.
While crypto research, analysis, and news already exists on the internet, there is still no single canonical source that surfaces all of the relevant market intelligence a crypto trader needs to stay on top of the markets, the same way a Bloomberg Terminal does for equities traders.
Fundamental value exists in digging below the surface. Not every investor has the time to scroll through Twitter, Reddit, forums, Slack/Telegram groups, Google, etc. in order to uncover hidden threads that may be relevant for trading. Diving deep often reveals valuable information to investors and traders, but is a time consuming activity.
Our technology systems aggregate this information and our in-house editorial team curates and filters the incoming news articles to ensure only the most important items are shown for optimum signal-to-noise ratio, saving you time and energy on research.
In addition, community analysts who uncover and publish useful information vetted by CoinFi's crowdsourced fact-checking system and in-house moderation team are rewarded by the CoinFi ecosystem via tokens.
Trading Technology
Signals, Algorithms, & Bots
The technology side of CoinFi's platform brings Wall Street caliber tools to the crypto market, and makes them available to the everyday crypto investor.
At the moment there are only a very limited range of signals and tools available in the crypto market. In fact, CoinFi's very first trading signal was created when co-founder Timothy Tam started trading crypto on the side and realized he didn't have access to any of the tools he used as hedge fund manager.
CoinFi's technology platform offers trading signals, trading algorithms, automated trading bots and data feeds. The platform includes in-house tools developed by ex-Wall Street technologists, as well as a marketplace that provides access to crowdsourced trading signals. Users who contribute their trading signals will receive CoinFi tokens commensurate to the community's assessment of their value.
Watch the videos to see some examples of trading signals that CoinFi has developed.
How Does The CoinFi Token Fit In This Ecosystem?
---
The CoinFi token (COFI) has 2 primary utility functions – it not only unlocks access to CoinFi's market intelligence platform, it also helps reward community contributors for contributing their research, analysis, news tips, and trading signals to the CoinFi ecosystem.
Access to the token unlocks 3 tiers of access to the CoinFi market intelligence platform:
Basic Access
User stakes 10k COFI tokens. *
Requiring tokens remain staked helps reward token holders and reduces price volatility.
Market moving news feed
Most research & analysis
Basic trading signals
Advanced portfolio management tools
* subject to change, note this minimum requirement is not applicable to token sale participants
Premium Access
User pays subscription fee in COFI tokens and also stakes for Basic Access.
All features in Basic, plus:
Premium research & analysis
Real time alerts via email, SMS, and push notifications
Algorithms (e.g. best execution price)
Sentiment analysis
Advanced data feeds
Auction Exclusive Access
Auction bids require COFI tokens.
Certain platform features have decaying value as the number of users with access increases. To preserve the value of these features, access will be granted on an auction basis to determine the market price.
Advanced trading signals
Arbitrage bot
More to come!
In addition to these paid tiers, there will be a free tier.
Free Access
Any user can always access the basic CoinFi financial media platform.
In order to build a following and gain traction in the space, we will always offer the basic financial media platform functionality for free to the cryptocurrency community. Similar to Google Finance or Yahoo Finance, this level of access provides news stories overlaid on top of basic interactive price charts for all the major altcoins, along with a basic portfolio management tool.
Community Contributors Unlocking The Wisdom Of The Crowd
On the other side of the coin - no pun intended – CoinFi has a community of contributors who get rewarded for their work via CoinFi tokens. These community members provide the crowdsourced intelligence that helps power the CoinFi platform.
On the media side, contributors are incentivized to provide research, analysis, real time news tips, as well as fact checking services.
On the technology side, contributors provide trading signals, access to which is auctioned off in the CoinFi Marketplace.
Quality Assurance
How does the CoinFi platform ensure rewards are distributed fairly and quality is maintained?
Any content provided by a contributor, whether it's research, analysis, a news tip, or a trading signal – is run through several layers of filtering to ensure that users can access the wisdom of the crowds while avoiding the noise.
Crowdsourced Fact Checking
First, there is a crowdsourced fact checking and peer review layer to ensure that all contributor content is vetted by the community.
In-house Moderation & Editorial Team
CoinFi's in-house team of moderators acts as the final filtering layer in the ecosystem. They monitor the platform for bad actors, fraud, and attempts to game the system for token rewards.
The end result is a platform that surfaces high level research and analysis, timely market-moving news, and incentivizes the development of cutting edge trading tools that are a critical part of the workflow of every trader, fund manager, and crypto investor.
Peer Review
All users in the CoinFi ecosystem also have the ability to vote and downvote. Furthermore, each user has their identity verified through the blockchain to prevent Sybil attacks (otherwise known as sock puppets); they are also assigned a trust score based on their past actions on the platform.
CoinFi's trust score algorithm processes this information to help surface quality content, while pushing down and rejecting false information.
Automated quality assurance filters include:
Identity verification via blockchain
Spam blacklist
Spelling and grammar checks
Machine learning spam detection algorithms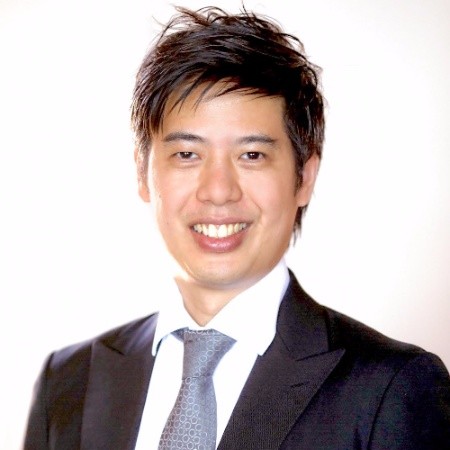 Timothy Tam
Co-Founder
10+ years in equities trading and hedge funds. Started his career in Goldman Sachs Asia, before working as a senior trader in two Asia hedge funds each with $1+ billion assets under management. In his last role he was cofounder of an Asia Long Short Hedge Fund that specialized in event trading.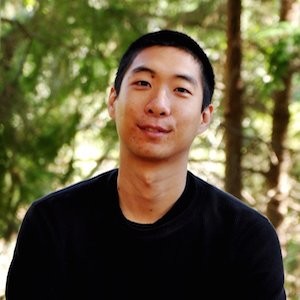 Han Chang
Co-Founder
Master's in Computer Science from Boston University. Early Bitcoin investor, founded a Chinese Bitcoin exchange; previously at MIT Lincoln Labs, OkCupidLabs, and Lime Brokerage. 8+ years of professional experience developing web applications serving 10M+ users as well as writing black box equity trading algorithms.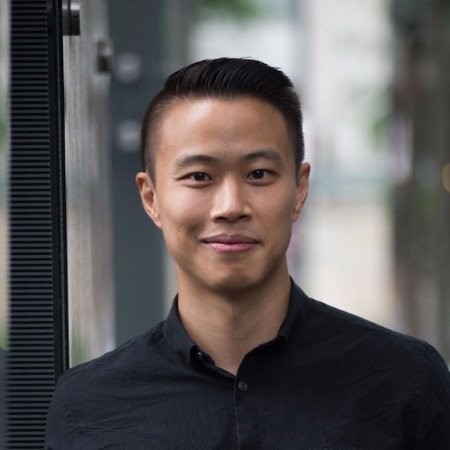 Nate Tsang
Co-Founder
Holds a Juris Doctor from UAlberta Law. 7+ years of experience as a growth hacker in media startups as well as developing multiple web properties that have cumulatively grown from zero to 10M+ pageviews. Cofounder of a keyword intelligence platform for digital marketers, acquired in 2016.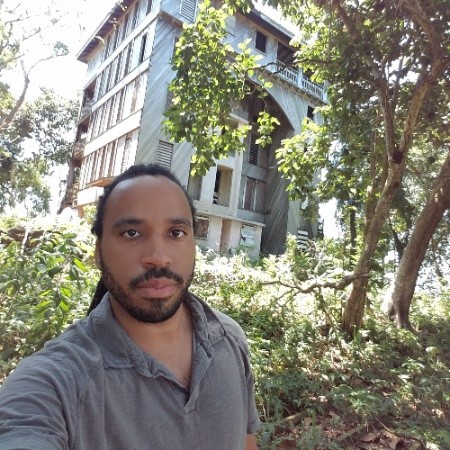 Laplie Anderson
Lead Engineer
Bachelor of Computer Science and Electrical Engineering from MIT. Experience at IBM and Lime Brokerage; served as lead developer / financial systems architect managing an engineering team that built low latency trading platforms at OpenBondX and Lime Brokerage. Expert in the design and architecture of trading systems.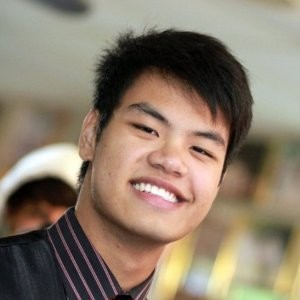 Duc Tran
Research Analyst
Master's from Princeton University. Experienced research analyst who has deep consulting experience in the financial services industry investigating the impact of fiscal and government policy on market movements. Experienced with statistical methods using STATA, R, and Excel.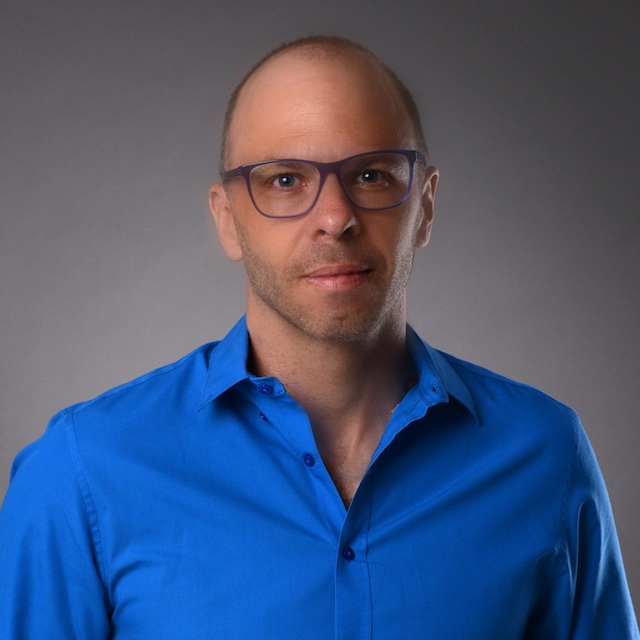 Jon Myers
Product and Design
Founder of 5+ startups, combining a mix of psychology, economics, and business strategy to leverage product design and turn it into economic value. Advisor for multiple successful ICOs including Astronaut Capital and SelfKey.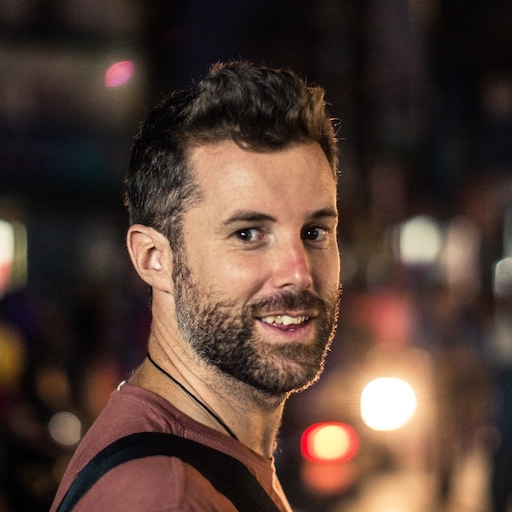 Glen Thomson
Director of Operations
Seasoned entrepreneur with successful exit, founder and CEO of search engine optimization agency CiteWorks, avid early-stage cryptocurrency investor, award winning photographer.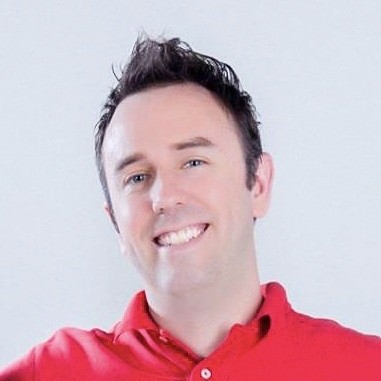 Dominic Wells
Director of Content
Online business owner since 2012, achieved over $1 million dollars in revenue for 2017 with 20+ staff members distributed globally, featured multiple times on Entrepreneur.com, conference speaker for digital entrepreneurs.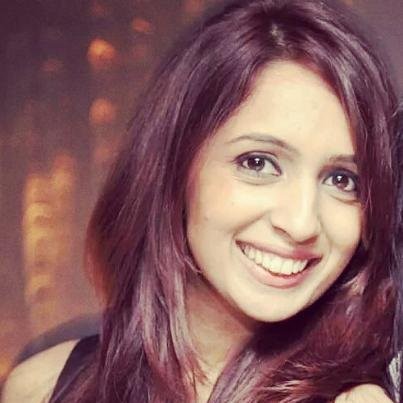 Nav Aulakh
Community Manager
Programmatic digital media planner who moved client side, helping tech SaaS startups with community management and marketing. Experienced crypto investor with a background in Mathematical Risk Management (BSc) and Financial Engineering (MSc).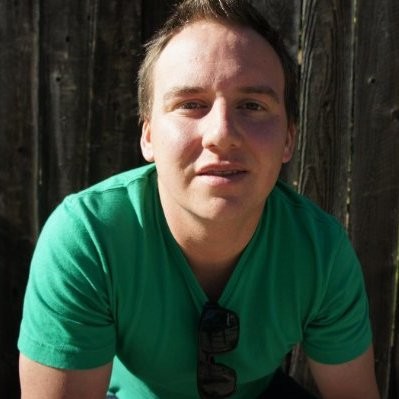 David Danzeiser
PPC Marketing Manager
Paid Marketing Manager at Thrive Themes, a leading WordPress theme development provider focused on conversion optimization; regularly handles six figure pay-per-click campaigns and expert at driving Facebook community engagement.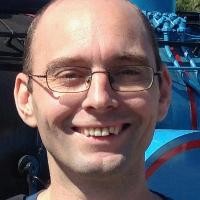 Sam Peacey
Fullstack Web Engineer
Experienced fullstack web engineer, multi-talented with Ruby on Rails and JavaScript including jQuery, Promises, ES6, await/async, React, Babel; has set up continuous integration and automated testing environments as well as scaled multiple production web applications.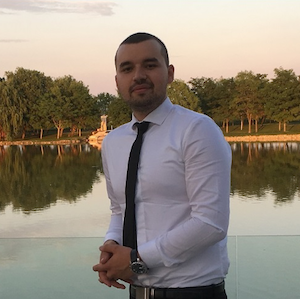 Alex Lascus
Community Support
Internet marketing expert with over 5 years experience in Advertising and Community Management. Passionate about anything that's related to social media and cryptocurrencies.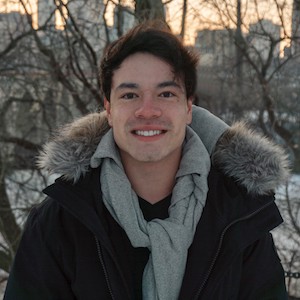 Elliot Sommers
Community Support
Senior majoring in Management Information Systems at the University of Northwestern - St. Paul. Background in corporate IT support and technical consulting. Early blockchain investor and active day trader.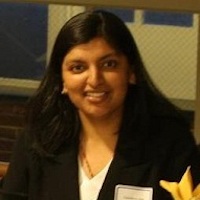 Tanushree Jain
Community Support
Experienced Customer Relationship Manager and Researcher with an MBA in Entrepreneurship from Bentley University, MA. Passionate about new technology, transitioned from a background in Biotechnology (MSc) to cryptocurrency.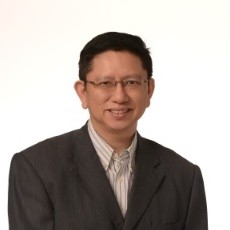 Roger Lim
Advisor
Experienced angel and blockchain investor, serving as director of the Qlink Foundation. Advisor for Bluzelle, SelfKey, TheKey. Partner of VC firm specializing in tech investments in China. Successful entrepreneur who founded and grew WebVisions, a cloud hosting company, to 200+ employees and 26k+ customers.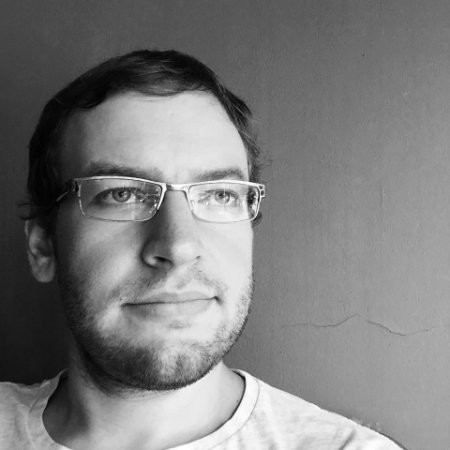 Tom Howard
Advisor
Blockchain investor and founder of Block Republic, investing community providing research, education, tools, and industry connections for cryptocurrency investors and founders, which runs one of the first crypto job boards. Previously founder and CEO of Digital Engine, a rapid prototyping software development studio in San Francisco.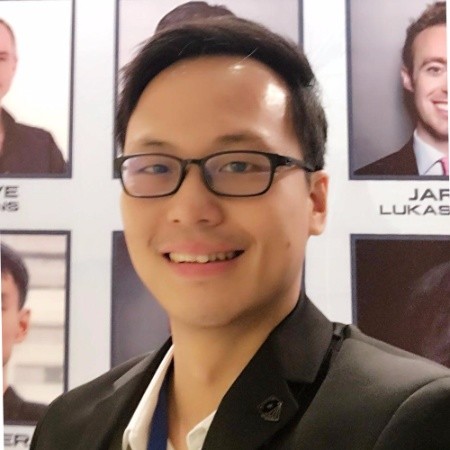 Lester Lim
Advisor
Blockchain investor and founder of a global private syndicate investing in top ICOs. Marketing Strategy Advisor for SelfKey. Online business owner, digital marketing strategist and Facebook ads specialist, having done 7-figures in revenue and over 30,000 customers from all over the world for his information and software business.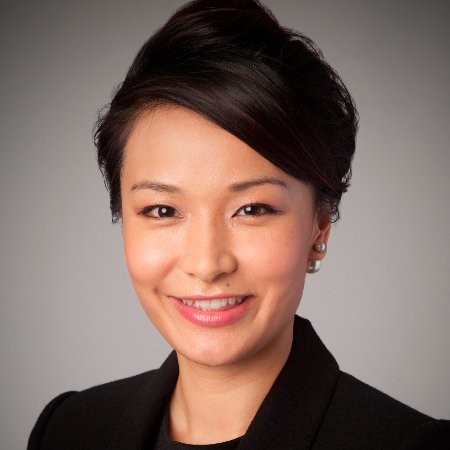 Sandra Wu
Advisor
Committee member of the Association of Corporate Counsel's Blockchain Advisory Board. 10+ years of legal experience in M&A, corporate & securities law and private equity fund formation. Currently Head of Legal and Chief Compliance Officer for a global asset management company managing US$23B+ in the Asia Pacific region. Advises ICOs on operational, structuring, legal, & regulatory compliance.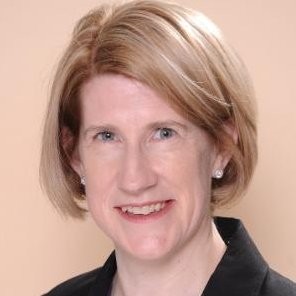 Erika Evasdottir
Advisor
Graduate of Harvard with 12+ years legal experience in New York and Asia. Advised Wall Street firms on M&A, US & HK Corporate and Securities Law. Erika was the Head of Legal, Corporate Counsel, and Chief Compliance Officer for Pine River Capital, a $11 Billion USD hedge fund.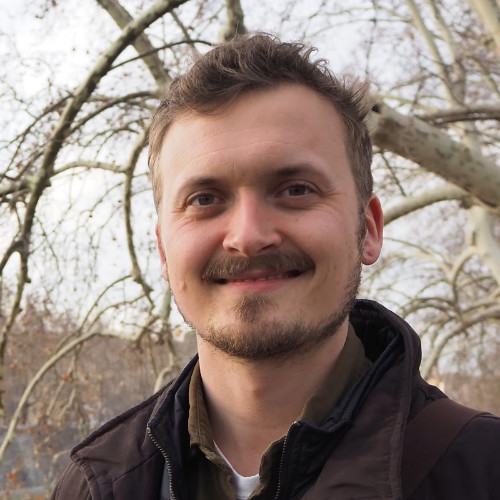 Alexander Svanevik
Advisor
Data Science Manager at Schibsted Media Group, 8+ years of experience currently leading a group of 7 data scientists to create business value from data. Previously a management consultant at BearingPoint as well as cofounder of Codeus Artificial Intelligence. Experienced crypto trader who runs ICO Whitelists.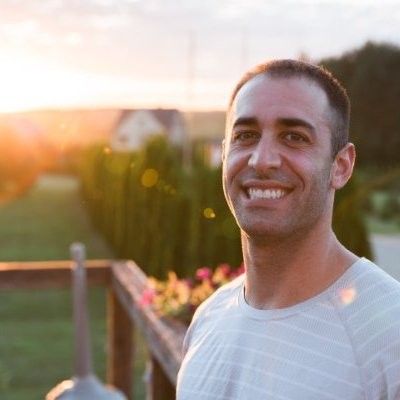 Nate Ginsburg
Advisor
Entrepreneur, investor, international speaker with successful 7 figure exits. Nate has been an early mover in the crypto space, is passionate about decentralization technologies, distributed teams, finance, and yoga. Nate also manages a self funded 7 figure crypto portfolio.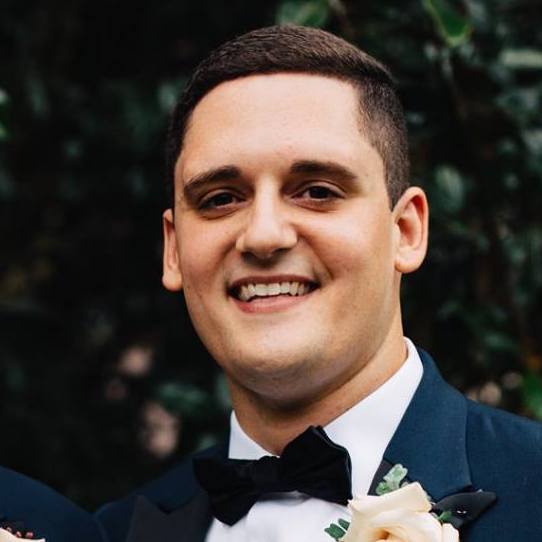 Zachary Pardes
Advisor
Integrated communications professional with 10 years of experience leading earned media campaigns for Virgin, E*TRADE, B2R Finance, Citi, and Investing.com. Managed $1M+ digital strategies for NYC / Silicon Valley startups. Master's from Northwestern University.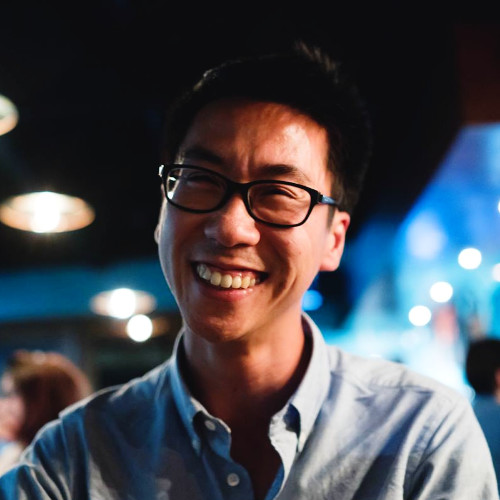 Bernard Huang
Advisor
Distribution Hacker in Residence at 500 Startups, a Silicon Valley seed fund that was an early stage investor in companies like Twilio, Credit Karma, and Grab. Previously, lead growth marketer at 42Floors. Currently running Clearscope, a content performance optimization SaaS product.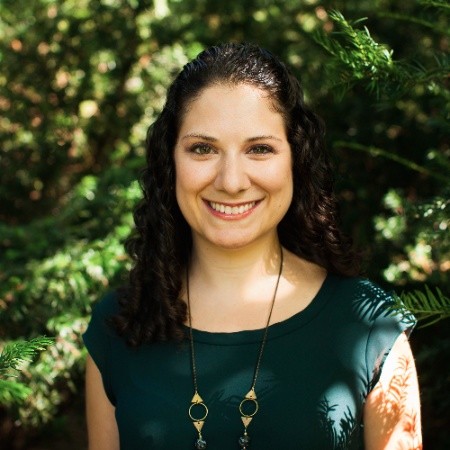 Julia Kastner
Advisor
Graduate of Harvard Business School and has worked as a Senior Product Manager in General Assembly, an education startup that has raised a total of $120M. Currently at Two Sigma, a $51 billion investment firm that makes decisions based on data science.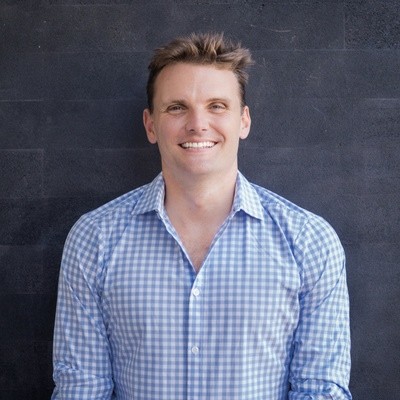 Tommy Griffith
Advisor
Previously the Search Engine Optimization (SEO) manager at Paypal and AirBnB and is the founder of ClickMinded, a marketing education firm; responsible for driving exponential organic growth in online traffic for several multinational corporations.

Amanda Lu
Advisor
CPA with 9+ years experience providing accounting, tax, financial management, and investment advisory services to private investment vehicles and high net worth individuals. Founder of XLConsulting which specializes in accounting, tax, and financial management services to established crypto companies, start-ups, and investors.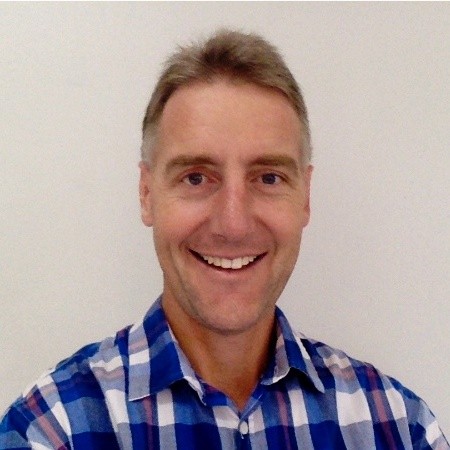 Grant Charge
Advisor
Seasoned veteran in Sales and Marketing, having successfully sold in industries as diverse and varied as ICT, Commercial Real Estate and E-commerce. Google AdWords and Google Analytics Certified Professional.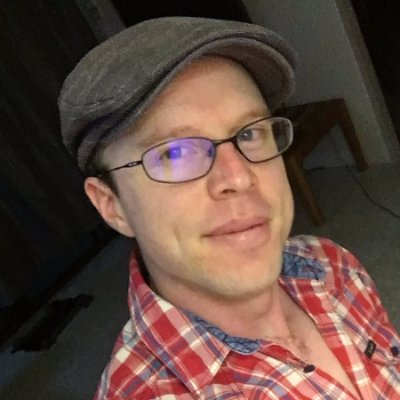 Tim Sutton
Advisor
Co-founder and COO of PPC Agency Launchpresso. Experienced Internet Marketer for 4+ years in SEO, PPC & Conversion Rate Optimization. Tim is a Blockchain advocate and has backgrounds in retail stockbroking and financial markets.
Anticipated
Roadmap
The roadmap outlined below is subject to change based on user feedback, market conditions, and the competitive landscape; it is merely intended as an overview to explain the features that CoinFi intends to implement on the platform.
Overview
How CoinFi Brings Wall Street Level Trading Intelligence To The Blockchain
Token
Understanding the CoinFi Token
---
The CoinFi token (COFI) will be a ERC-20 compatible token built on top of the Ethereum blockchain, defined by an open source smart contract, and used for transactions on the CoinFi platform.
Lock and Stake To Obtain Premium Functionality
Users will have to lock and stake the CoinFi token in order to obtain access to advanced functionality on the CoinFi platform such as customizable news feeds, dashboards, alerts and premium trading signals and algorithms.
Staking encourages long term holding of the token, thus reducing speculation and price volatility.
Compensation For Community Content Contributions
Crowdsourced content providers receive COFI based on the quality of their contributed material determined by metrics measuring the popularity of a piece of content. Further details are available on the white paper.
Compensation for the seeding of content from early adopters will come from the CoinFi Foundation which will retain 20% of the tokens at genesis for distribution to community contributors.
Act as Unit of Value in Auctions of Exclusive Content
Highly exclusive content whose value decays once accessed will require an auction mechanism to restrict distribution and determine the market price for that content.
These auctions will only accept COFI as the unit of bidding to ensure that CoinFi community members have privileged access to this type of valuable content.
Long Term Value Accretion In The Token Ecosystem
The cost to crowdsource the content is lower than the accumulated price users are willing to pay for the content as measured in COFI. As a result, the buy-side demand for COFI (users who require COFI to access the content) will exceed the sell-side demand for COFI (content contributors who receive COFI in exchange for premium content), thus creating long term demand for the CoinFi token.
Token Distribution
The distribution of CoinFi tokens will be as follows:
16.7% is raised in a presale to early investors.
33.3% is raised in a public token sale with the funds raised allocated to the company for the development of the product.
30% retained by company shareholders.
20% retained by the CoinFi Foundation to incentivize partners and early adopters of the product.
Use Of Funds
The following is a projected use of the funds raised:
40% for the continued development of the platform.
20% for general staffing.
20% for sales and marketing costs.
10% for legal and compliance costs.
10% for operational expenses.
Reach Out
Contact CoinFi
We'd love to hear from you!
Follow us on social media to get the latest updates.
Join us on Telegram to chat and get your questions answered.
Telegram
Subscribe to our ICO VIP list to receive the latest news from CoinFi.